"It has been my pleasure to work with Dan Bernick for about the last fifteen years. We have worked successfully together on multiple legal matters for my practice including new associate recruitment, partnership agreements, optical business evaluation and sale, and employee liability issues. He restructured the corporate makeup of our practice to facilitate reporting and tracking of finances and most importantly business planning and transition. Dan's major strength in all of these matters is not only his keen legal mind, but also his extensive knowledge of business matters garnered from his MBA degree at Wharton.
What I appreciate most about Dan is that he is reachable. No matter how busy, he always makes time to answer a call and help you put out the fire. My schedule is extremely busy as are most physicians, but he always finds time to schedule a call even in the evening if needed or answer an e mail on weekends.
The best word to describe Dan is "fair". He is always fair to both sides of the negotiation and several times he has reeled me in when I cannot see the point of view of the other side. Because of this underlying premise of doing what's right and conducting negotiations above board, I feel that I have concluded several negotiations feeling that I have remained ethically whole and comfortable with my approach. His contracts are very well written and comprehensive including all of the details I did not know even existed. Many times, these details surfaced years later and have been crucial to the success of my practice.
Dan has numerous contacts in the ophthalmology arena and this has been helpful over the years in running my practice. He also works well with several of my department managers and does not hesitate to take questions from them. They know they can call him anytime as he is so easily approachable. In addition he works very well with my accountant, probably because of his MBA background.
On a personal level, Dan is always calm and soft spoken. He treats his clients like friends and family. I have recommended him several times and do not hesitate to do so now again."
Gerald P. Spindel, MD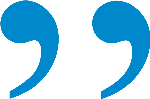 "Dan has been our Healthcare practice attorney for over 20 years. His opinions have been carefully and extensively researched and drawn conclusions that have been invaluable to not only our practice and business. His expertise in medical and business matters is simply unmatched and I truly credit him much of the success of our practice and through some very tough regulatory, transactional matters ranging the gamut from partnership documents and separation agreements, as well as complex matters such as buyouts and very involved business contracts. His careful guidance is always designed to protect you as his client and his legal conclusions are without comparison. I cannot imagine practicing without Dan's brilliant business and legal mind in my corner. The dollars spent on his legal work have been worth every penny. He is unquestionably the best attorney and legal support you will ever have and he has the professional excellence and experience of his own law practices' team and support staff behind him. In summary, I always look forward to meeting with Dan! What better compliment can a client give to his attorney!"
David B. Vasily, M.D.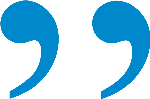 "Just completed my practice sale. Discussions with multiple groups, progress and setbacks, but eventually completed. I greatly appreciated Dan's advice and recommendations. Was especially impressed with his easy access, quick response, and document turnaround time. Would highly recommend."
Allen Richmond, M.D.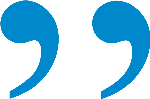 "I worked with Daniel Bernick from this group to help with contract negotiations when graduating from medical training and transitioning to private practice. He was professional, accessible, quick, and a pleasure to work with. His fee was also very reasonable. I have never gone through this process before but he made it easy, and easy to understand. Thanks Dan!"
Maureen L. - 8/2018
Sacramento, CA