"Dan has been our Healthcare practice attorney for over 20 years. His opinions have been carefully and extensively researched and drawn conclusions that have been invaluable to not only our practice and business. His expertise in medical and business matters is simply unmatched and I truly credit him much of the success of our practice and through some very tough regulatory, transactional matters ranging the gamut from partnership documents and separation agreements, as well as complex matters such as buyouts and very involved business contracts. His careful guidance is always designed to protect you as his client and his legal conclusions are without comparison. I cannot imagine practicing without Dan's brilliant business and legal mind in my corner. The dollars spent on his legal work have been worth every penny. He is unquestionably the best attorney and legal support you will ever have and he has the professional excellence and experience of his own law practices' team and support staff behind him. In summary, I always look forward to meeting with Dan! What better compliment can a client give to his attorney!"
David B. Vasily, M.D.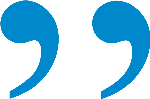 "Just completed my practice sale. Discussions with multiple groups, progress and setbacks, but eventually completed. I greatly appreciated Dan's advice and recommendations. Was especially impressed with his easy access, quick response, and document turnaround time. Would highly recommend."
Allen Richmond, M.D.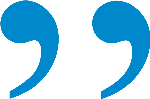 "I worked with Daniel Bernick from this group to help with contract negotiations when graduating from medical training and transitioning to private practice. He was professional, accessible, quick, and a pleasure to work with. His fee was also very reasonable. I have never gone through this process before but he made it easy, and easy to understand. Thanks Dan!"
Maureen L. - 8/2018
Sacramento, CA